Skip Global navigation and goto content
HIV/AIDS Services
Florida Department of Health - St. Johns County
 

Mailing Address

200 San Sebastian View 

 

Saint Augustine, Florida 32084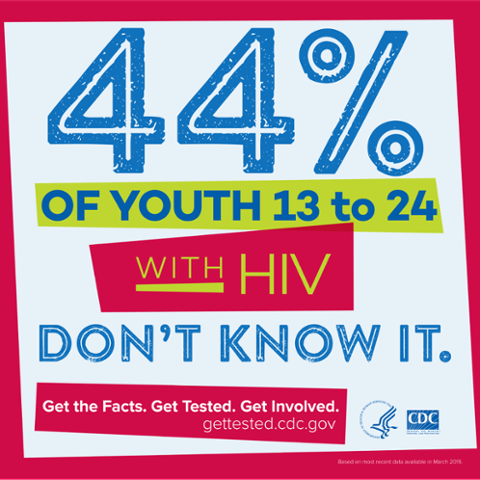 The Florida Department of Health has developed a comprehensive program for preventing the spread of HIV and for providing treatment to people living with HIV.  The Florida Department of Health in St. Johns County (DOH–St. Johns) can link HIV positive clients to medical care, case management, Ryan White and Medicaid services, and we offer a variety of confidential HIV and AIDS services.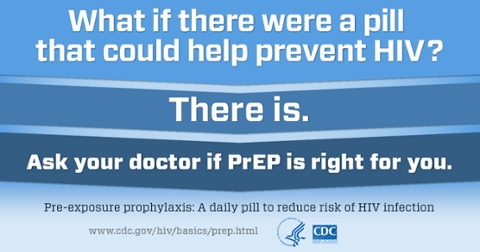 Services Available
Undetectable = Untransmittable (U=U) Campaign
PrEP — HIV Prevention
AIDS Drug Assistance Program (ADAP)
Is an Appointment Required?
Eligibility Documentation
Clinic Hours
Questions?
The Florida Department of Health in St. Johns County (DOH–St. Johns) can link HIV positive clients to medical care, case management, Ryan White and Medicaid services, and we offer a variety of confidential HIV and AIDS services, including:
Counseling
Education
HIV/AIDS Rapid Testing (results available in as little as 20 minutes)
Prevention
Treatment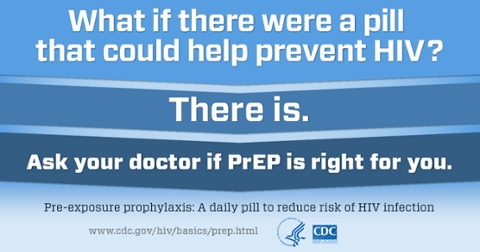 The Florida Department of Health is pleased to announce its endorsement of the Prevention Access Campaign's Undetectable=Untransmittable campaign, or U=U. In becoming a U=U partner, the Department joins nearly 1,000 organizations around the world supporting the science-backed message that people living with HIV who use antiretroviral therapy and have an undetectable viral load in their blood have effectively no risk of sexually transmitting HIV.
This year's National HIV Testing Day theme, "Knowing," gets to the heart of why U=U is important. Information about what it means to be virally suppressed and how that impacts both personal and public health can be difficult to disseminate. There are many factors contributing to this challenge, including health literacy and stigma. U=U seeks to overcome these barriers by providing straightforward messaging that makes it abundantly clear that a person living with HIV who is virally suppressed cannot transmit HIV to their sexual partners.
At the end of 2018, 119,661 Floridians were confirmed to be living with HIV, 36% of whom were not virally suppressed. The Centers for Disease Control and Prevention estimates that an additional 17,700 Floridians were living with HIV but unaware of it.
"This campaign and ones like it throughout the world are essential to ending HIV," said State Surgeon General Scott Rivkees. "Every Floridian needs to know their HIV status and receive the care that is appropriate for them. For those living with HIV, treatment with antiretroviral medication typically leads to long, healthy lives, but it is also an important prevention strategy."
In February 2019, President Trump announced his administration's goal to end the HIV epidemic in the United States. The resulting initiative, called "Ending the HIV Epidemic: A Plan for America" is already well under way. The goal of the initiative is to reduce new HIV infections by 75 percent in the next five years and by 90 percent by 2030. One of the pillars of this initiative is to "Treat people with HIV rapidly and effectively to reach sustained viral suppression."
Getting tested and knowing your status is the first step toward effective HIV prevention. Everyone ages 13–64 should get tested for HIV at least once, and some people should get tested more often. Visit KnowYourHIVStatus.com to learn about testing options in your area or to order a free at-home HIV testing kit mailed directly to the address of your choice (while supplies last).
Earlier diagnosis and treatment lead to more positive health and prevention outcomes, but it's never too late to engage in care. There are many resources available to help people living with HIV. Visit or call DOH-St. Johns HIV Clinic to learn about programs that can provide treatment, medication, and housing assistance.
There are also many prevention options for those who test negative. DOH-St. Johns HIV Clinic can help determine appropriate next steps, which might include talking to your HIV-positive partner about U=U or taking PrEP and using condoms to reduce your risk of acquiring HIV. You can use our PrEP locator to find out where to get PrEP in your area. We have the power to both prevent and treat HIV. For more information, call DOH-St. Johns Ryan White Program 904-209-3250; 1-800-FLA-AIDS, or 1-800-352-2437; en Espanol, 1-800-545-SIDA; in Creole, 1-800-AIDS-101. To learn where to get tested, other than DOH-St. Johns HIV Clinic visit KnowYourHIVStatus.com.
PrEP
PrEP is a comprehensive HIV prevention strategy that involves the daily use of Antiretroviral medications to reduce the risk of HIV infection in HIV-negetive individuals. In July 2012, the US Food and Drug Administration approved the use of Truvada (TDF/FTC) for use as PrEP in HIV prevention in sexually active HIV-negative individuals. PrEP should be used in conjunction with other preventive methods (such as condoms) to reduce the risk of infection.
What Is PrEP?
Are you HIV-negative but at very high risk for HIV? Taken every day, PrEP can help keep you free from HIV.
PrEP, or pre-exposure prophylaxis, is daily medicine that can reduce your chance of getting HIV.
PrEP is highly effective when taken daily as prescribed. PrEP is much less effective if not taken consistently.
PrEP can stop HIV from taking hold and spreading throughout your body.
---
If you have any questions call or visit the DOH-St. Johns PrEP Clinic. To best serve you, we ask that you make an appointment by calling 904-209-3250. Visit the Florida Department of Health's PrEP (Pre-Exposure Prophylaxis) webpage for more information about PrEP.
AIDS Drugs Assistance Program
The AIDS Drug Assistance Program (ADAP) is a statewide, federally funded prescription medication program for low income people living with HIV. This program provides medications to uninsured or underinsured individuals living with HIV, authorized under 42 U.S.C. § 300ff-26. Services are provided through the distribution of medication directly to eligible clients or by purchase of health insurance that includes coverage for HIV/AIDS medications.
Our mission is to provide access to HIV-related prescription drugs, disease management expertise, and support services to our clients in the most cost-effective manner.
If you are HIV positive and:
In need of HIV/AIDS prescriptions.
Have income at 400% or less of the Federal Poverty Level.
Are uninsured or do not have adequate prescription coverage.

Are not confined to a hospital, nursing home, hospice, or correctional facility.
DOH-St. Johns — ADAP Can Help! Visit Adap Enrollment to get started.

---
For more information visit the Florida Department of Health's HIV/AIDS Section.
Types of documentation that may be needed for eligibility:
A valid photo I.D.
Your insurance card
Proof of income for the past 30 days
If you are coming in for service eligibility, a case manager can let you know what additional documents you will need.
Monday – Friday 8:00 a.m. – 4:00 p.m.
We are here to help!  If you have any questions, please call DOH–St. Johns at 904-209-3250.