Skip Global navigation and goto content
It's a New Day in Public Health.
The Florida Department of Health works to protect, promote, and improve the health of all people in Florida through integrated state, county, and community efforts.
Skip MegaMenu and goto content
Left navigation requires javascript to be enabled in your browser.
Birth Certificates
Office of Vital Statistics
 

Fax

904-823-4062
 

Mailing Address

200 San Sebastian View 

Saint Augustine, FL 32084 

 

Order by Phone: 

VitalChek 866-230-6769 
Helpful Links:
---
---
Order Online Through VitalChek
VitalChek®
is the only vendor recommended by the Florida Department of Health. VitalChek® is a 3rd party service, not affiliated with the Florida Department of Health. As such, fees charged by VitalChek® may be different than fees charged when ordering directly through your local health department office.
---
WIC
provides the following at no cost: healthy foods, nutrition education and counseling, breastfeeding support, and referrals for health care and community services.
---
Text4Baby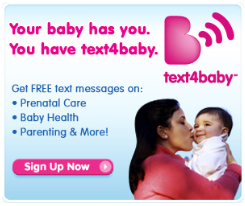 Text4baby
is a free service to help keep you and your baby healthy.
---
---
To protect the privacy of sensitive information and to prevent identity theft, birth certificates are not public records.  Most often, copies of birth certificates are required for identification, to prove citizenship or other purposes such as obtaining a passport or driver's license, enrolling in school, or applying for federal assistance or other benefits.
For birth certificates from another state, visit National Center for Health Statistics.
Who can obtain a copy of a birth certificate?
To protect the privacy of sensitive information and to prevent identity theft, birth certificates are not public records. As required by state law, access to birth certificates is restricted to the following:
Individuals 18 years and older requesting their own birth certificate
Parents listed on the birth certificate
Guardians who present court documents showing legal custody
Attorneys representing children or adolescents under 18.  (They must also provide documentation.)
If the registrant is deceased, upon receipt of the death certificate, a birth certificate can be issued to the parent, spouse, child, grandchild, or sibling (if of legal age), or a legal representative of any of these persons.
 What is the Fee for a Birth Certificate?
$15.00 for each certified copy.
Download Forms
Questions?
We are here to help!  If you have any questions, please call DOH - St. Johns.
More information about Birth Certificates is available from the Florida Department of Health.
Note: This page contains materials in the Portable Document Format (PDF). The free Adobe Reader may be required to view these files.
---
Safe Sleep for Babies
Prevent #suffocation by placing a baby on their back, in their own sleep area, on a firm surface, with no bumpers or loose bedding. Learn more at Infant Safe Sleep Environment
Safe sleep for your baby helps you reduce the risk of SIDS and Suffocation.
"Babies sleep safest when they are alone, on their backs, in a crib in the parents' room for the first year of life"
The Ounce of Prevention Fund of Florida


Did you know?
Suffocation and strangulation in an adult bed is the leading cause of injury-related death for Florida infants under age 1.

Infant deaths due to unsafe sleep environments are completely preventable.
Sudden Infant Death Syndrome (SIDS) is the sudden and unexplained death of a baby less than one year old. This is very scary for parents, but there are simple things you can do to lower the risk of infant death. Some parents believe sleeping with their baby will protect the baby from SIDS, but sleeping with a baby is dangerous and actually raises the risk of infant death.

Important Information
Consider these facts before you decide where your baby will sleep:
Suffocation and strangulation in an adult bed is the leading cause of injury-related death for infants under one year of age in the state of Florida.
The risk of sleeping-related infant death is 40 times higher for babies who sleep in adult beds compared to babies who sleep in their own cribs.

Keep Your Baby Safe During Sleep
To lower the risk of SIDS and suffocation and keep your baby safe while he or she sleeps, it is important to:
Make sure baby's crib, bassinet, cradle, or portable crib is undamaged and meets current Consumer Products Safety Commission standards.
Put baby's crib, cradle, or bassinet close to parent or caregiver's bed for the first year of life.
Place your baby face up to sleep, sleeping on the stomach or side increases the risk of suffocation.
Tell everyone who takes care of baby about how to keep your baby safe during sleep.
Make sure the baby's mattress is firm and fits snugly in its frame.
Make sure the baby's sheet fits tightly around the mattress and use only the mattress that comes with the crib.
Keep the baby's sleeping area away from all loose strings (i.e. blind cords, electrical cords and clothing).
Offer your baby a pacifier (never a bottle) when placing your baby down to sleep. The pacifier should not be put back into the baby's mouth if it is spit out during sleep. If the baby does not want the pacifier, do not force it and never do anything to hold it in place. If breastfeeding, do not use a pacifier until the baby is one month old.
Respond to your baby's cries during the night.
Keep the room temperature of your baby's sleeping area comfortable for a lightly clothed adult to keep baby from getting overheated.
Always hold the bottle when feeding your baby, since propping a bottle can cause the baby to choke and possibly die.
Hang baby's mobile out of baby's reach and remove it once baby learns to sit up.
Lower the baby's mattress when your baby learns to sit, and again when they learn to stand to prevent baby from falling out of the crib.
It is NOT Safe
to put anything in your baby's bed, such as sheepskins, stuffed animals, baby positioners, crib wedges, comforters, pillows, heavy blankets or bumper pads.
It is NOT Safe
to smoke around your baby or in a room where your baby spends time.
It is NOT Safe
to let your baby sleep on an adult bed, air mattress, beanbag, reclining chair, sofa, waterbed, or on any furniture not made for babies.
SLEEPING
WITH YOUR BABY IS
DANGEROUS
Even if your baby is breastfed and you don't smoke, drink alcohol or use drugs or other medications sleeping with your baby still increases your baby's risk of suffocation or strangulation while sleeping. The only way to protect your baby from higher risk is to have your baby sleep in a crib.
VISIT WWW.OUNCE.ORG/SAFE_SLEEP
for more information and tips on helping babies fall asleep and stay asleep in their own safe space.